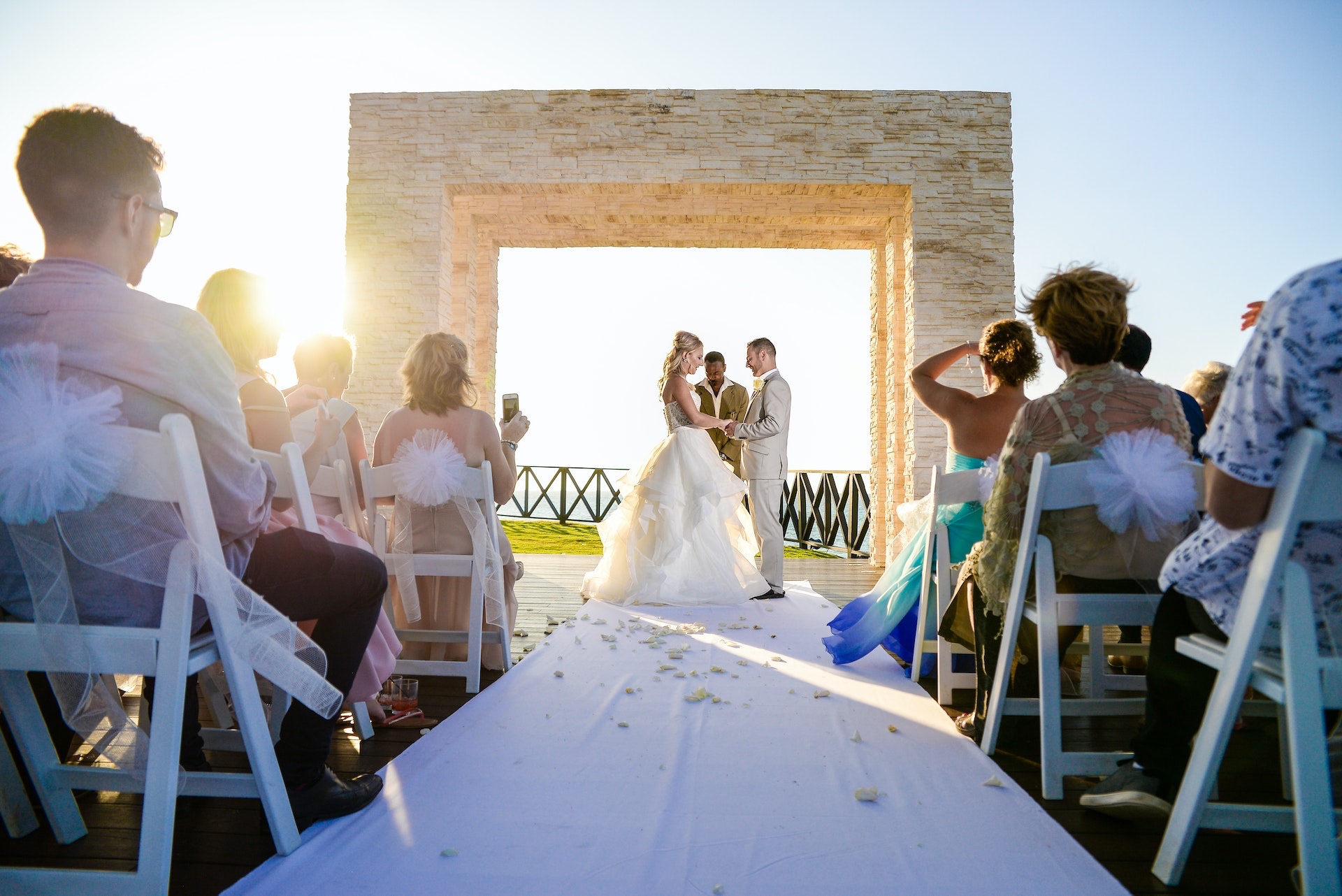 Congratulations on your engagement! Choosing the perfect wedding venue is a crucial step in planning your dream day. From rustic barns to elegant ballrooms, the options are endless. To help you navigate this exciting decision, we've compiled a list of essential tips for selecting the venue that will set the stage for your magical celebration.

Define Your Vision
Before you start visiting venues, take some time to envision your ideal wedding day. Consider the atmosphere, style, and size you want. Are you dreaming of an intimate garden affair or a grand, opulent gala? Knowing your vision will guide you in finding a venue that aligns perfectly with your dreams.

Establish a Budget
Determine a realistic budget for your venue early in the planning process. Remember to factor in all associated costs, including rental fees, catering, decor, and any additional services. Staying within budget will help ensure a stress-free planning experience.

Guest List and Capacity
Compile a preliminary guest list to estimate the number of attendees. This information is crucial in selecting a venue with the appropriate capacity. You don't want a venue that's too cramped or one that leaves empty space. The right balance will create a comfortable and enjoyable atmosphere for your guests.

Consider Location and Accessibility
Think about the convenience of your chosen location for both you and your guests. Is it easily accessible? Are there accommodations nearby for out-of-town guests? Additionally, consider the availability of transportation options and parking facilities.

Style and Ambiance
Select a venue that complements your personal style and the overall theme of your wedding. Whether you prefer a rustic barn, a modern loft, or a historic mansion, the venue's aesthetic should resonate with your vision.

Amenities and Services
Investigate the amenities and services offered by each venue. Some may provide in-house catering, while others might require external vendors. Consider factors like dressing rooms, audiovisual equipment, and on-site coordination services, as they can greatly enhance your wedding experience. 
(Don't forget to make sure the venue has a stage or suitable performance space for your live band, and plenty of dance floor space for your guests!)

Flexibility and Weather Contingencies
Life is unpredictable, and so is the weather. Look for a venue that offers flexibility in case of unforeseen circumstances. Ask about indoor alternatives or contingency plans in case of rain or unexpected weather conditions.

Visit Potential Venues
Schedule visits to your shortlisted venues. Seeing them in person will give you a true sense of the space and help you envision how it will look on your special day. Pay attention to details like lighting, layout, and any potential restrictions.

Ask for References and Reviews
Speak to past clients or read reviews to gain insights into the venue's track record. This can provide valuable information about the venue's reliability, responsiveness, and overall guest satisfaction.

Trust Your Instincts
Ultimately, trust your instincts. If a venue feels right, it probably is. Consider how it makes you feel and whether you can picture yourself celebrating one of the most important days of your life there.
Conclusion
Choosing the perfect wedding venue sets the stage for your unforgettable day. By carefully considering your vision, budget, and preferences, you'll find the venue that resonates with your dreams. Remember, it's about creating a space where your love story can unfold, surrounded by the people who matter most. Happy venue hunting, and may your wedding be as beautiful as your love!